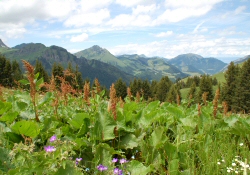 44 (0)1665 575591
Chalet Chrysalis is a self catering holiday apartment in Morgins, an alpine skiing / summer resort in Switzerland.
The prices shown are for weekly lets commencing on the dates shown. If a week is part booked already, the displayed price will be for either a three night weekend or four night midweek short break taken during the part week remaining. Our dates are flexible to accommodate flights - please ask for a price for the dates you require.
Further details about each week, including short break prices and which days within that week are available for booking, can be viewed by clicking on the price.
Our prices and availability are updated regularly. However, please be aware that these may not always be completely up-to-date, as we may have just taken a new booking or been advised of a cancellation. Our prices and availability are shown for guidance only and may be amended at anytime.
All prices are in Pounds GB inclusive of VAT.
Our principal booking terms and conditions are shown on our information page.
Chalet Chrysalis, Morgins : Prices and Availability
| | | | | | |
| --- | --- | --- | --- | --- | --- |
| | = booked | | = available weekend only | | = available mid week only |

Chalet Chrysalis

Sleeps

8

Saturday 27 November 2021

Saturday 4 December 2021

Saturday 11 December 2021

Saturday 18 December 2021

Saturday 25 December 2021

Saturday 1 January 2022

Saturday 8 January 2022

booked

Saturday 15 January 2022

booked

Saturday 22 January 2022

booked

Saturday 29 January 2022

booked

Saturday 5 February 2022

Saturday 12 February 2022

booked

Saturday 19 February 2022

Saturday 26 February 2022

Saturday 5 March 2022

booked

Saturday 12 March 2022

booked

Saturday 19 March 2022

Saturday 26 March 2022

booked

Saturday 2 April 2022

booked

Saturday 9 April 2022